A Beautiful Place To Grow
Our Woodland Preschool Gives Your Child Nature-Rich Early Learning Experiences As They Prepare For School And Life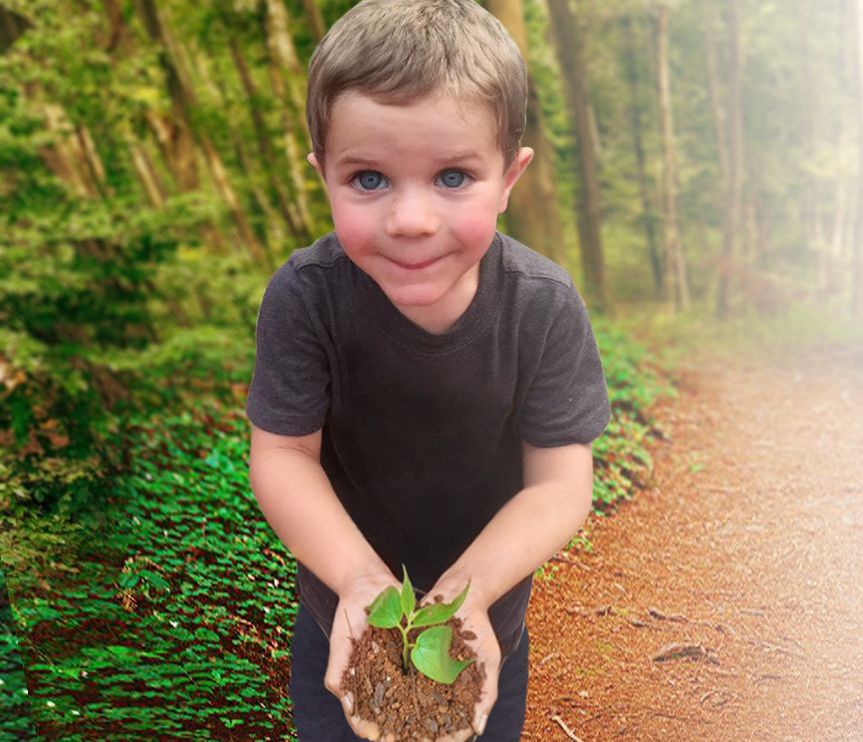 A Beautiful Place To Grow
Our Woodland Preschool Gives Your Child Nature-Rich Early Learning Experiences As They Prepare For School And Life
Preschool & Daycare Center Serving Rogers, AR
Expect A Family-Feel With All The Coziness Of Home
The center is custom-built with love and great care to be the most comfortable place for your child. Rooms are painted in soft hues with plush carpets to crawl on, and wooden child-sized furniture gives spaces a natural, comfy feel.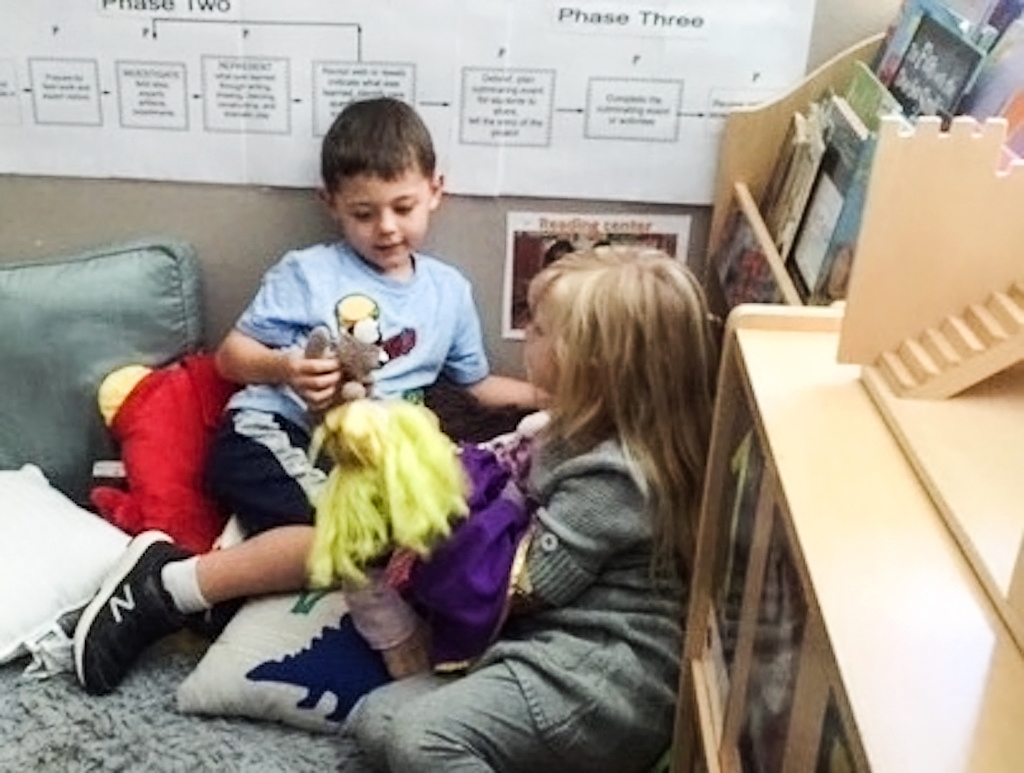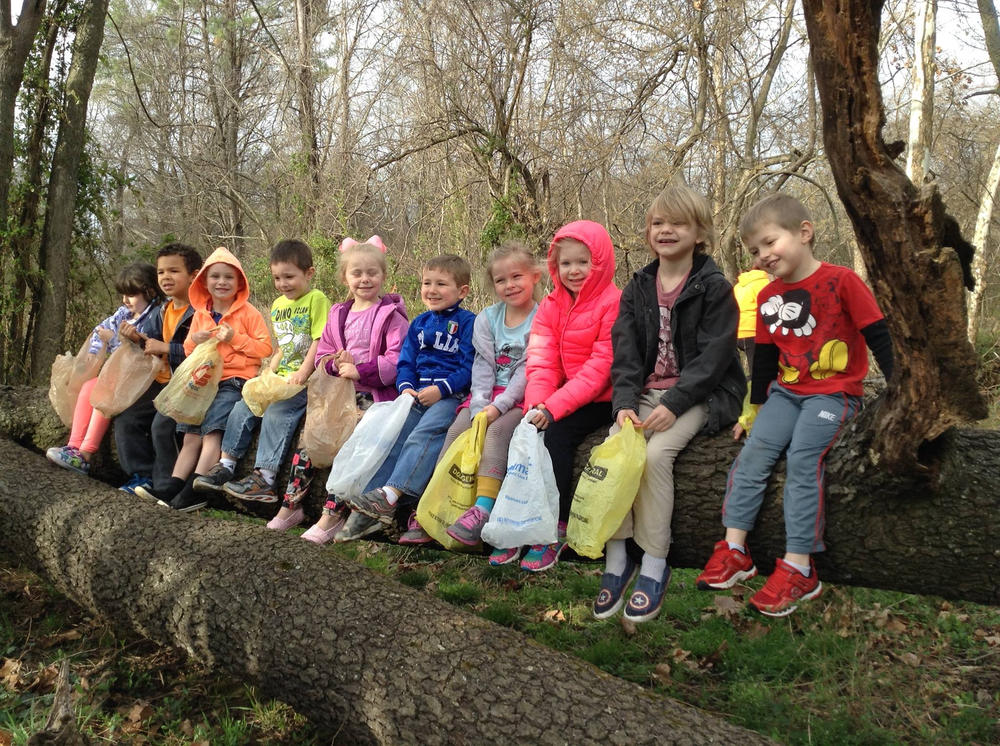 Family-Owned And Operated To Support Your Family Best
Since we are not corporate-run, we can comfortably tailor your experience to meet your family's unique needs. Parents love the additional family-focus that being a small family-owned and operated business brings; we're here to serve you!
Amazing Teachers Light Up Little Minds Daily
Teachers are warm and nurturing; they adore children and love their subject matter. Their project-based approach ignites little minds, and they continue their education to stay on top of the latest teaching techniques.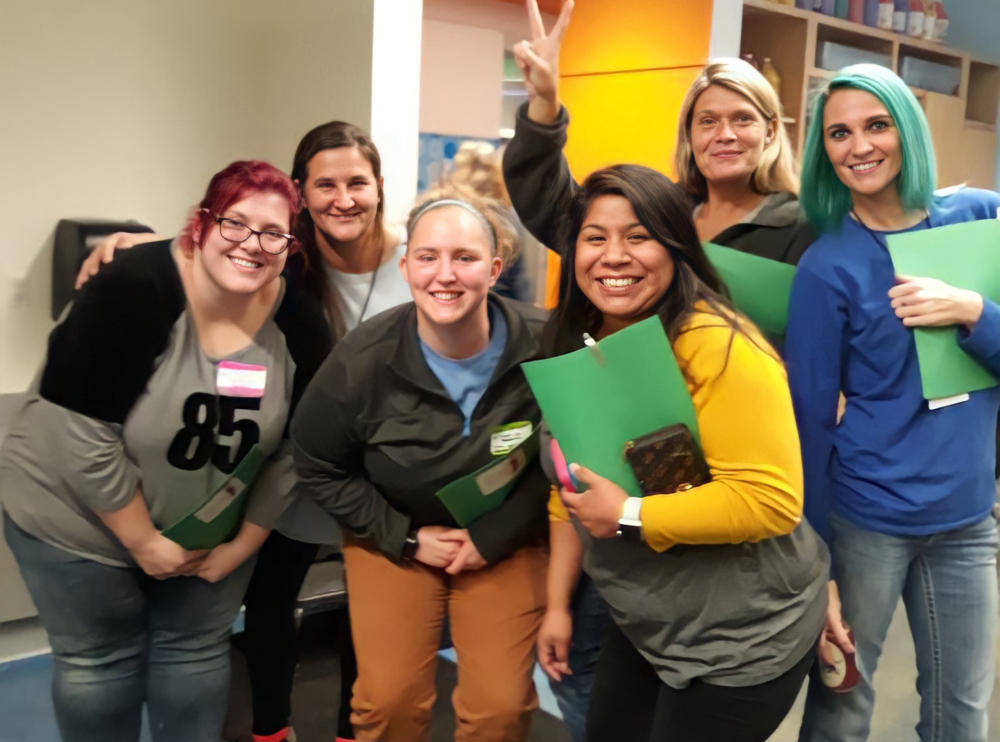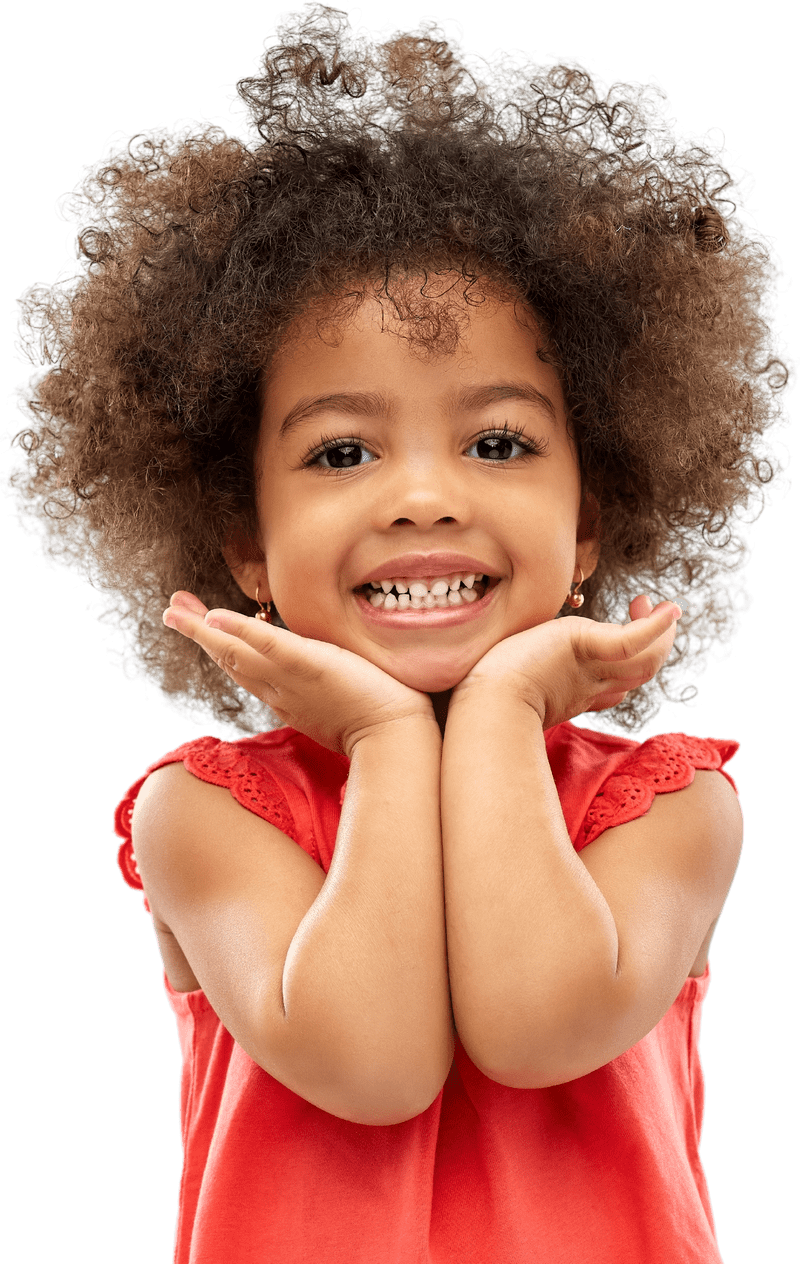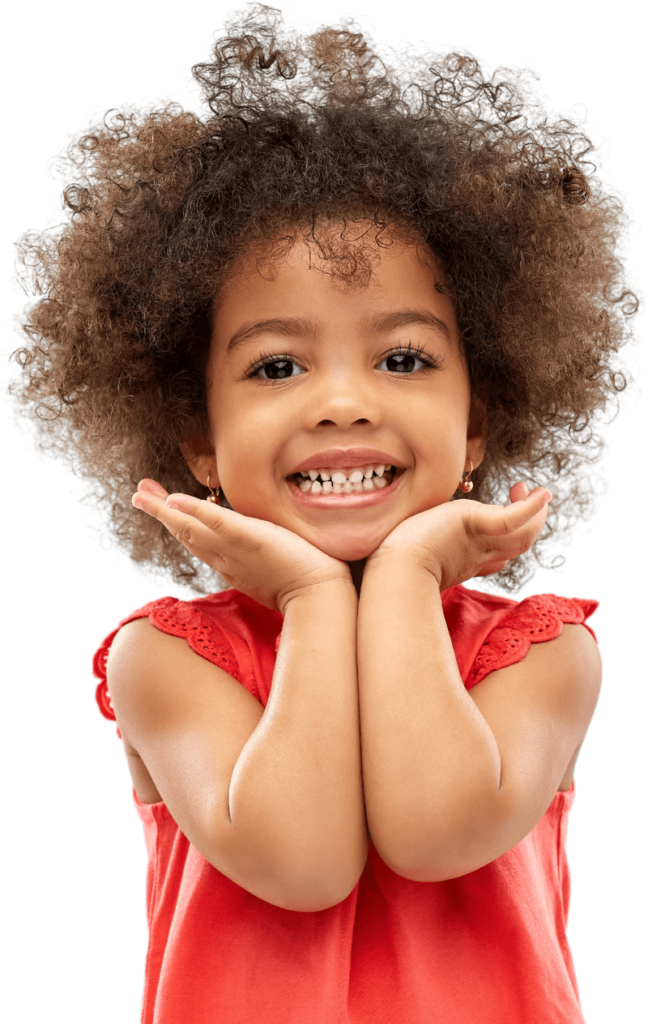 How We Protect Your Health
3 Ways We Protect Your Health:
Efficient disinfectant sprayers
to eradicate germs and viruses
Air purifiers in every room
destroy allergens and pathogens
Sanitizing all toys and items
with medical-grade UV machines
Check In On Your Child With Livestream Video
Check in on your sweet little one throughout the day to watch them happy and at play. You will love seeing your child interacting and learning, with secure livestream video access that will bring you peace of mind.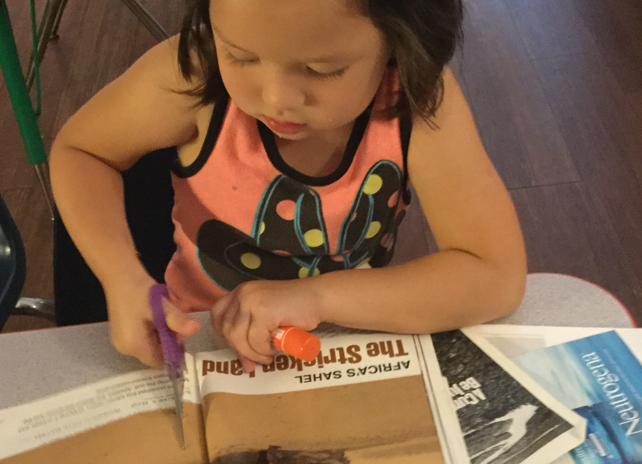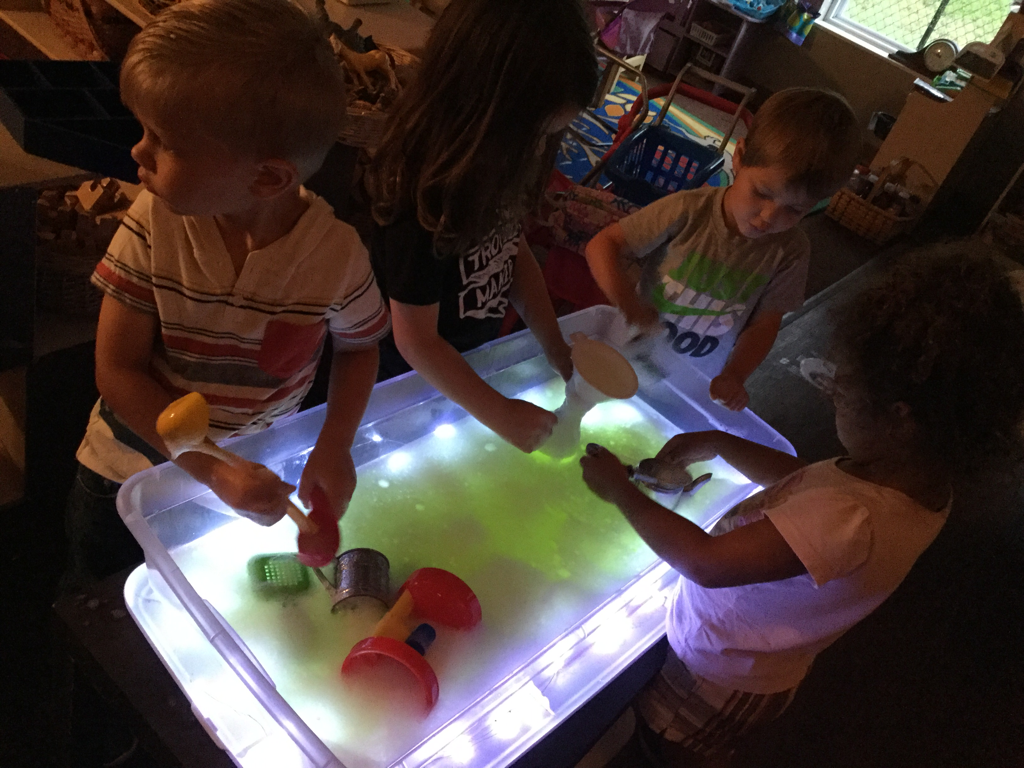 Exciting Child-Led Lessons That Are Hands-On Fun
Project-based learning means teachers act as guides in your child's exploratory learning. Children explore their interests and learn essential social-emotional skills they strengthen their talents and hone skills in any area of weakness.
Natural Playgrounds, The "Big Hill," And Much More
Nature-based playscapes have shown to better stimulate children's imaginations, boost their energy levels, and increase the amount of time they want to spend outdoors by a significant amount over factory made playgrounds.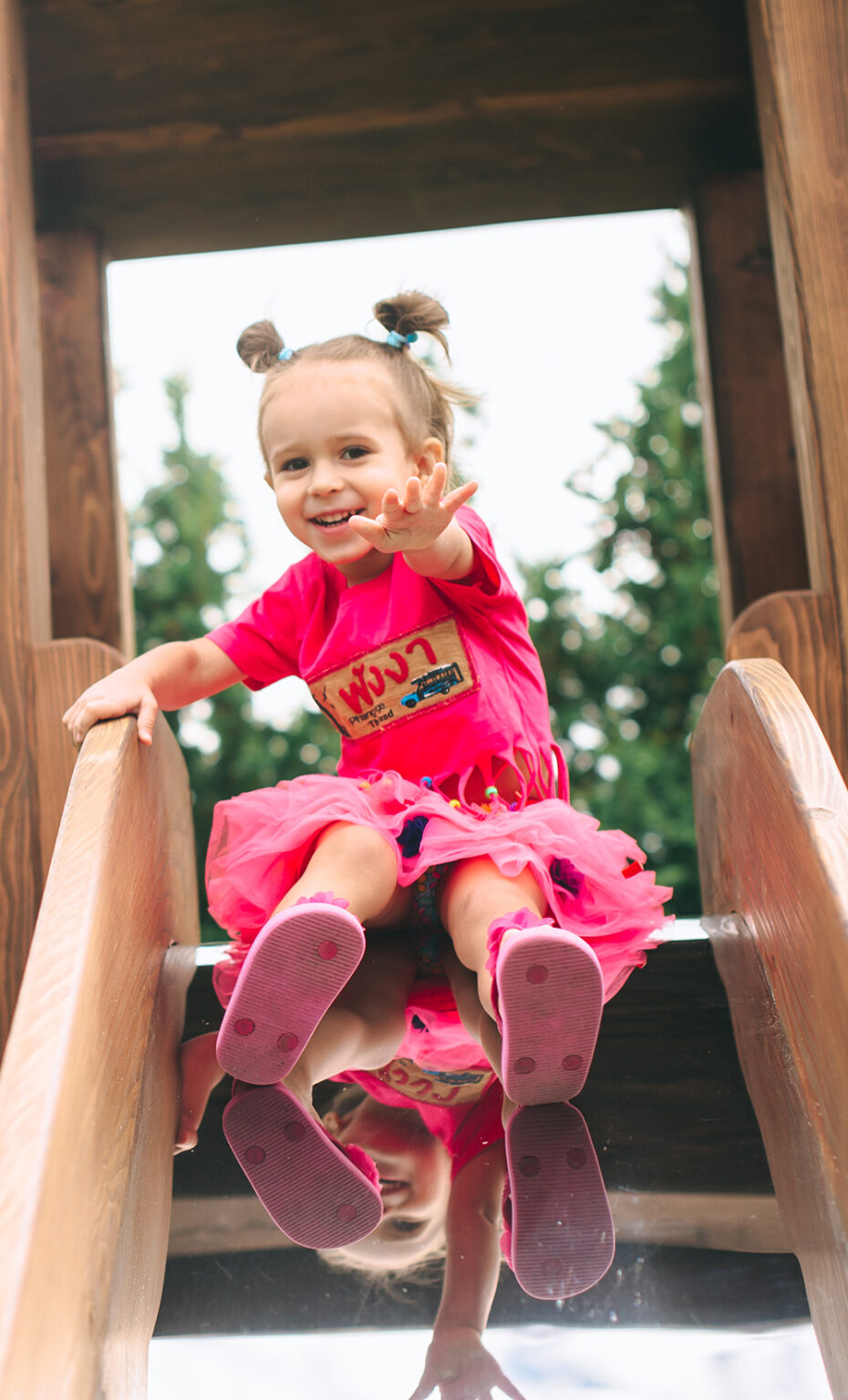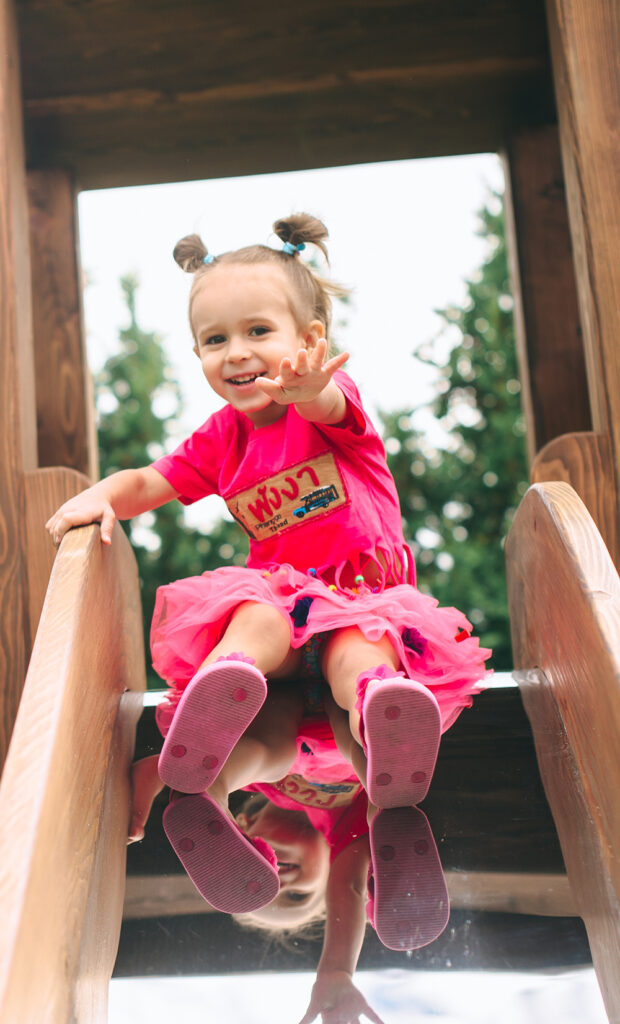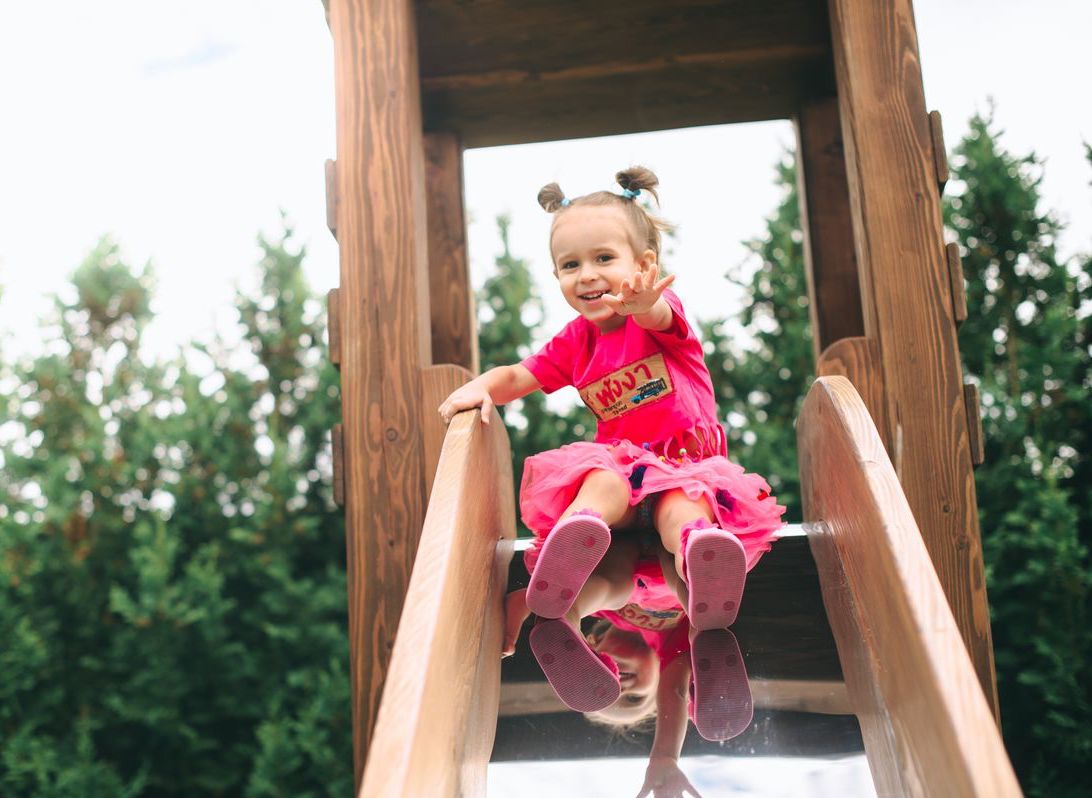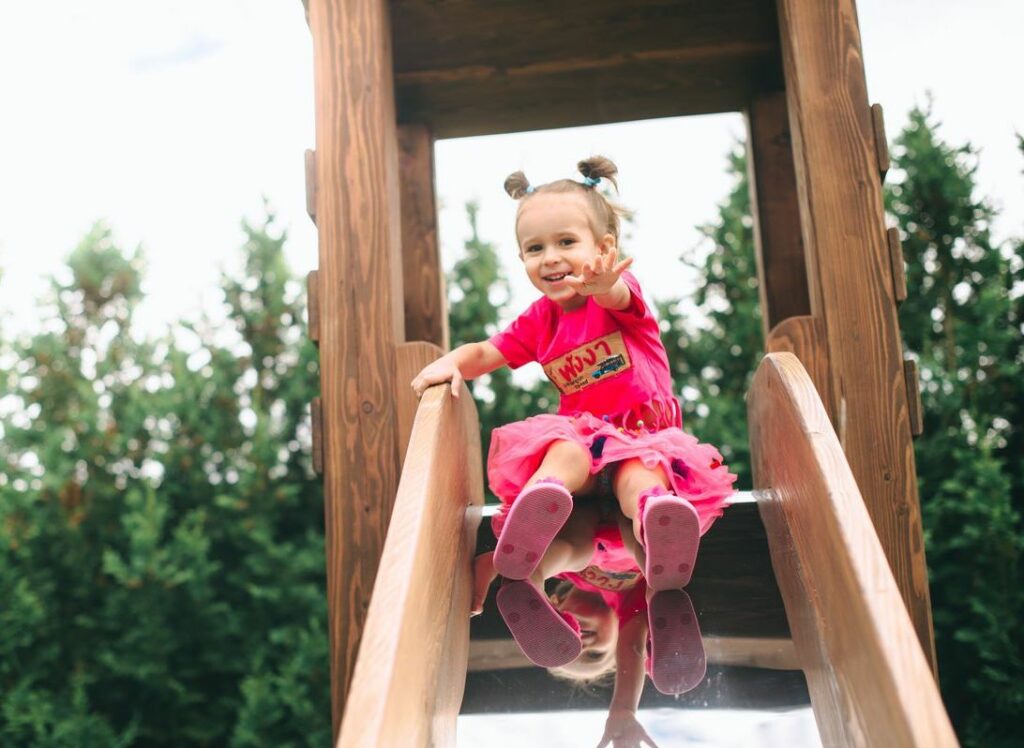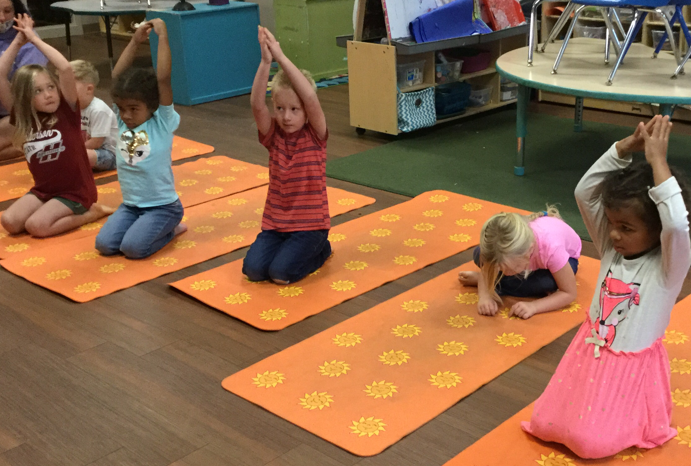 Daily Erichments Like Yoga, Spanish, Signing, And More
Your child will explore a variety of enriching activities like art and music every day. They learn yoga to enhance their mind-body connection, and Spanish vocabulary so they start off with a dual language advantage.
A Learning Plan Based On Your Child's Unique Needs
Your child's specific needs guide their lessons. Classrooms are very fluid and not defined by ages. Rather, your child learns the skills they need to do their best alongside peers who are learning at the same pace.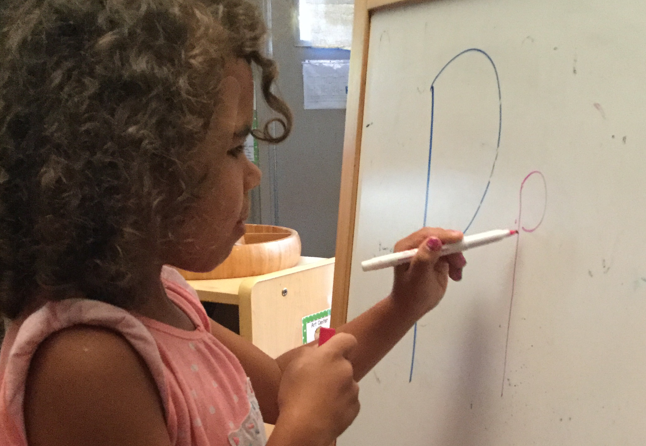 Transportation Is Provided For Field Trips & Afterschool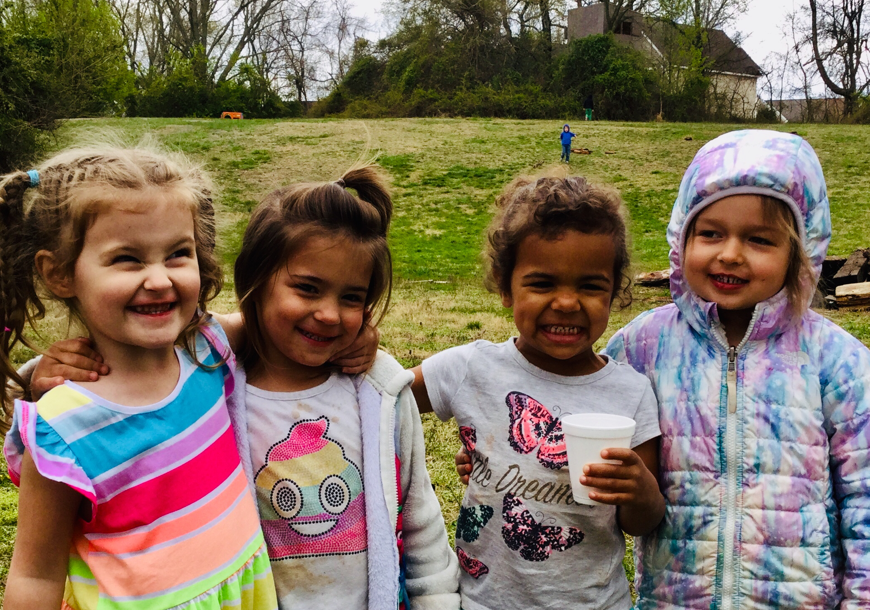 Children Learn Crucial Social-Emotional Skills
Using the world-renowned Conscious Discipline® approach, teachers provide your child with skills to communicate feelings in healthy ways. Kids can then emotionally problem-solve together, collaborate, and find peaceful solutions.
Parent Communication Made Easy With The Tadpole App
Our parent communication app allows for two-way communication with your child's teacher. You'll stay up-to-date on your child's day, naps, meals, and diaper changes. For older ages, you can support your child's lessons – you have access to it all!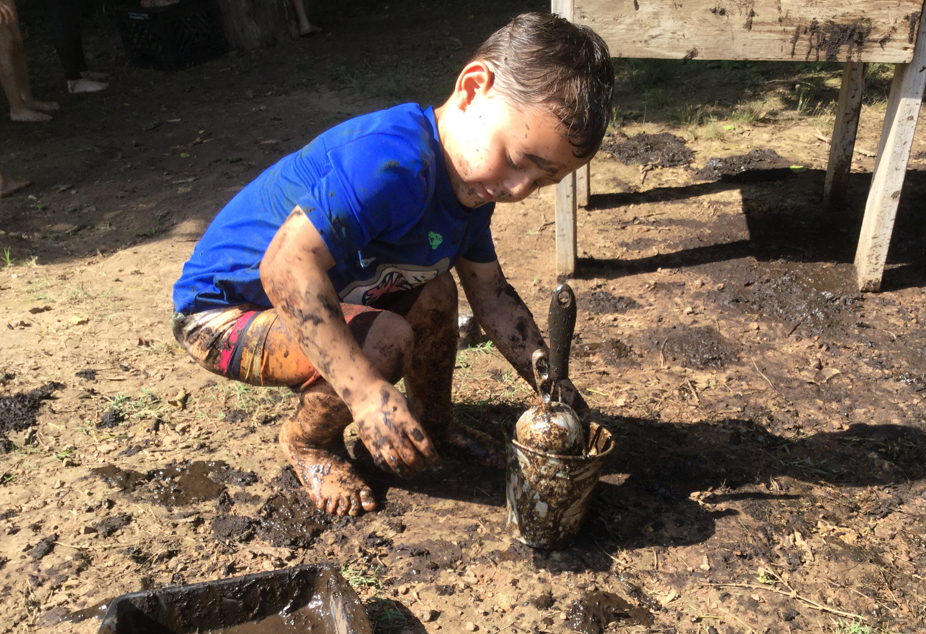 Delicious, Healthy Meals And Snacks Are Provided For You
Kid-friendly, nutrition-packed, yummy meals and snacks are included in tuition. We offer a nut-free environment and can cater the menu to any sensitivities and allergies. Rest easy knowing your child is served balanced meals to fuel their day of play.
Sensationally Fun Field Trips At No Extra Cost
Children love fun field trips that expose them to fun places, people, and things. Field trips include visiting the fire station, water park, splash pad, Krispy Kreme doughnut shop tour, The Amazeum Children's Museum, Crystal Bridges Art Museum, and Botanical Gardens.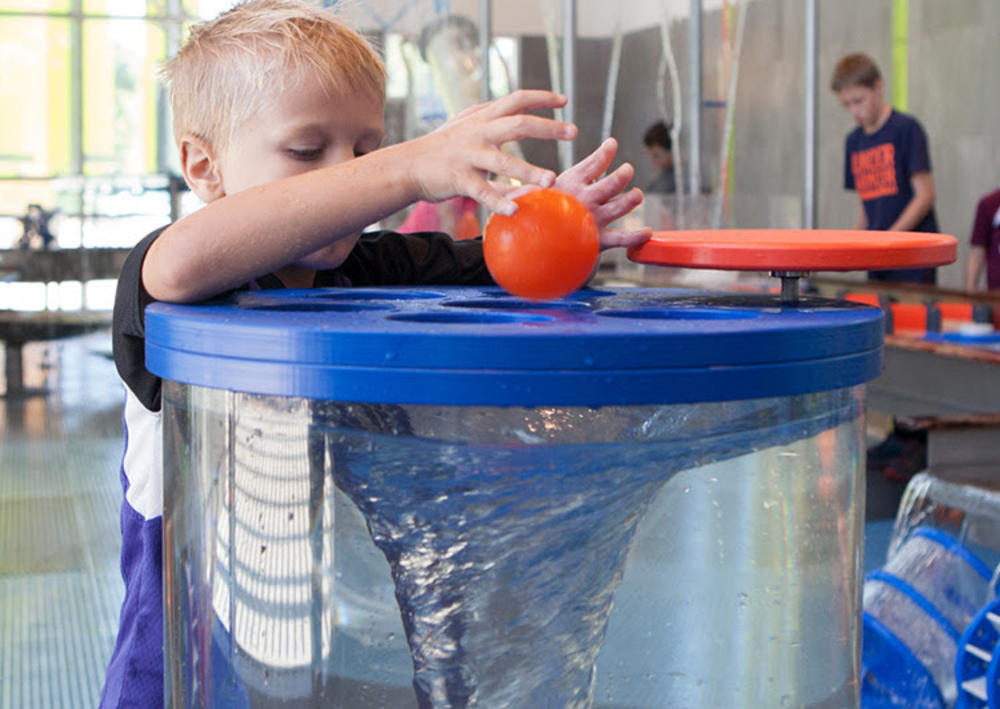 Rated Among The Very Best By
Arkansas's Quality Rating System

Rated Among The Very Best By
Arkansas's Quality Rating System
Yes, We Proudly Support Families Who Qualify For Subsidy
Hear What Parents Are Saying...
"I am very comfortable leaving her in their care"
We absolutely love this daycare. Our daughter was always by far the youngest in her group and we were very concerned that she will get ran over by the older kids. Her teachers were very aware and made sure that she didn't get left out. She loves her teachers and the other kids and so do we.
"The infant teachers are incredible!"We started at Kindergrove when my daughter was an infant. I thought I would have a hard time leaving her in someone else's care, but the infant teachers are incredible! We have loved every set of teachers she's had since, and am amazed at how much she grows and learns every year.
"We will recommend to family and friends"Very nice preschool my daughter loves her teachers! And we like the environment. We will recommend to family and friends.
"This is a fantastic growing preschool and daycare"My wife and I really enjoyed sending our girls to Kindergrove. The staff is kind but firm, and they bent over backwards to accomodate our children's specific needs. We liked the smaller classroom setting--it seemed to be less crowded and therefore less overwhelming.
"Couldn't be more in love with this place"Exceeds all standards and expectations on every level. Location. Facility. Staff. Nutrition. Curriculum. Education. Activities. Everything. Clean environment from the moment you walk in. Low turnover rate if any. Consistency. Ongoing training and development for staff.
"We absolutely
LOVE Kindergrove!"Both of our girls love going to school! Their teachers are wonderful, so loving and take the time to make sure their classes help the kids thrive! Wouldn't have them anywhere else!
"We have loved every year"My children have both been at Kindergrove from the time they were 4 months old. My son is finishing up his Pre-K year now and will be moving on to Kindergarten. We have loved every year, but have especially loved the older years where he has teachers trained in Project-Based Learning.
"My family truly loves this place"My daughter wasn't the best with meeting new people. But Ms. Nora and Ms. Donna were great with receiving her with open arms. I really couldn't thanked them enough. My family truly loves this place and appreciate all they do there.
"I truly love Kindergrove!"They have been wonderful from the beginning when my daughter was only ten weeks old. They're always accommodating, are conscientious of my and her dads concerns, and you can really tell the teachers are passionate about what they do. I'm sure we will fall in love with Melanie's future teachers as well!! Thank you all!
"I love hearing everything he learned through the day!"Absolutely love this facility and my 4yr olds teacher. Jameson comes home with a smile on his face and a mouth full of fun things to fill me in on. I love hearing everything he learned through the day!!! So glad we made the switch in preschools!!!