It's Play With A Purpose!
Prepare Your Child With Nature-Rich Experiences, A Comprehensive Curriculum, And Exploration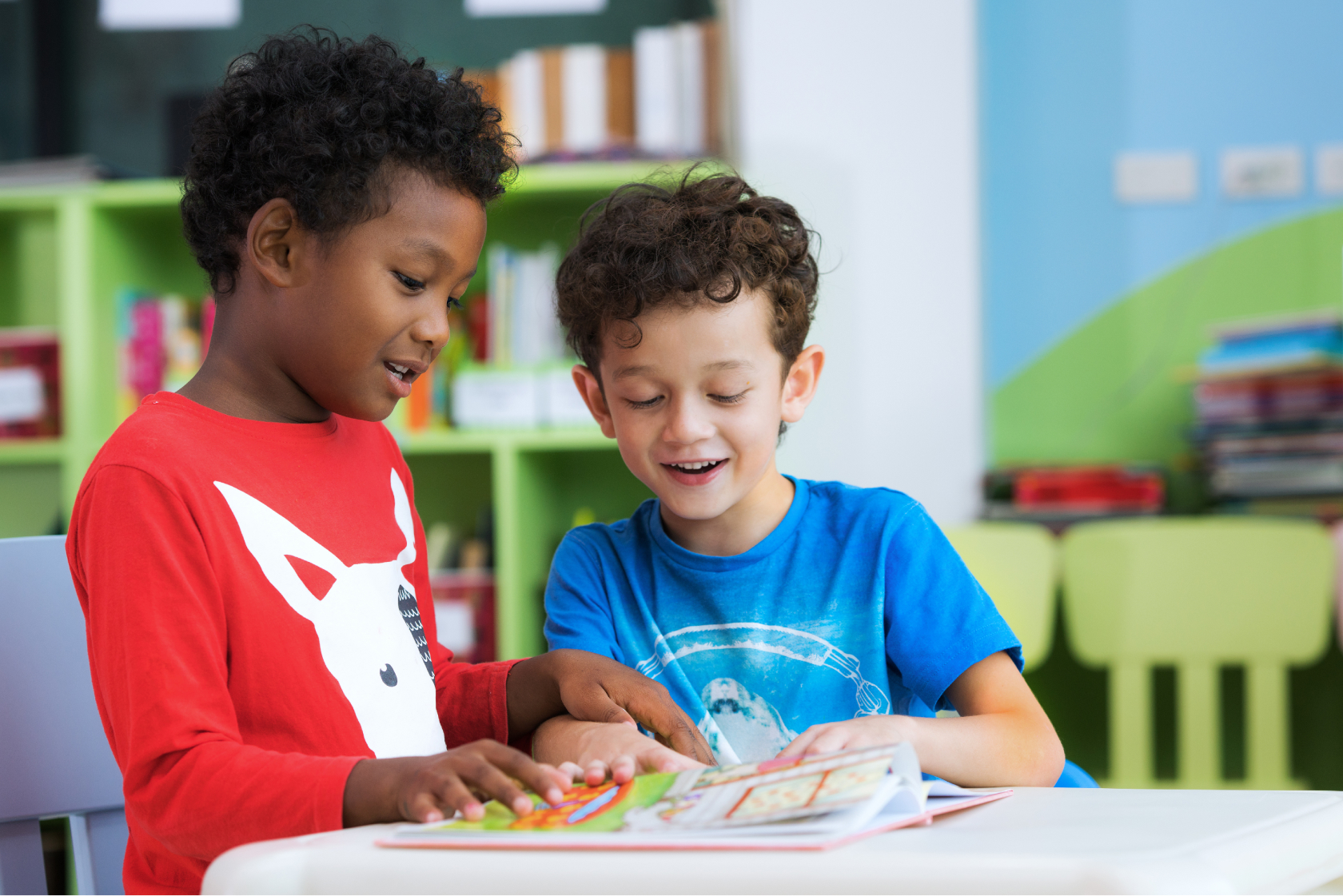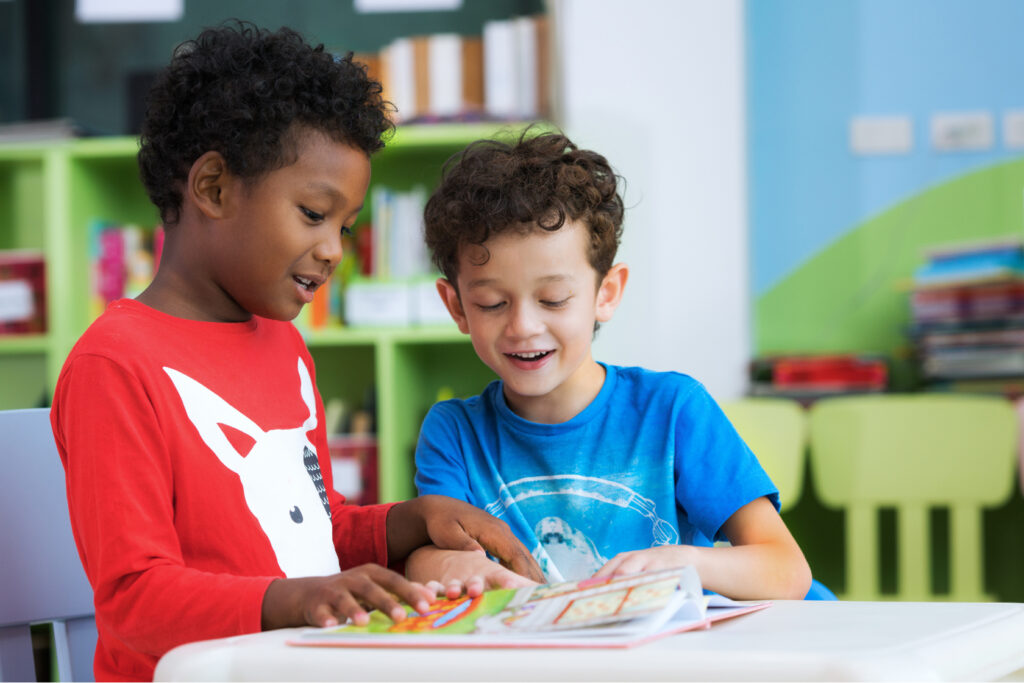 It's Play With A Purpose!
Prepare Your Child With Nature-Rich Experiences, A Comprehensive Curriculum, And Exploration
Preschool | 3 - 4 Years | Serving Rogers, AR
Purposeful Play Prepares Your Child For School
Teachers work with them to make sure they are Kindergarten-ready. They get to be a part of a classroom community by helping each other, and teachers have the training to assist them in fun and exciting ways with play and open-ended questions.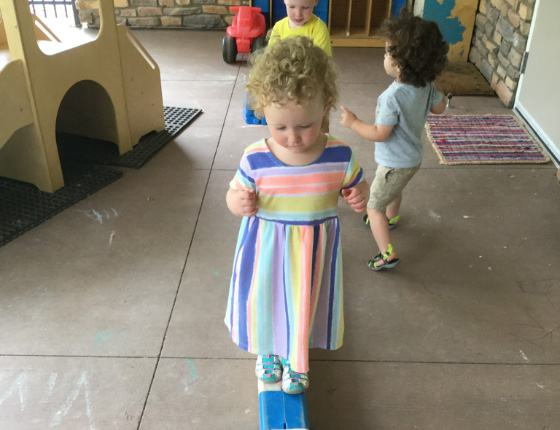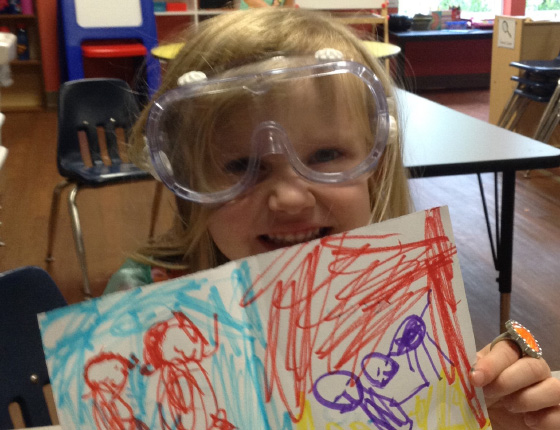 The Project Approach That Caters To The Whole Child
The project-based curriculum balances social-emotional skills with learning objectives and follows a fun monthly theme. Teachers integrate personalized goals into daily projects and invite your child to think through processes and problem-solve.
Examples of activities include
Children Work Together Within A Community
Teachers help build your child's understanding of being part of a classroom community by allowing them to work with each other. They learn to share, show empathy, and build healthy relationships through play and learning opportunities.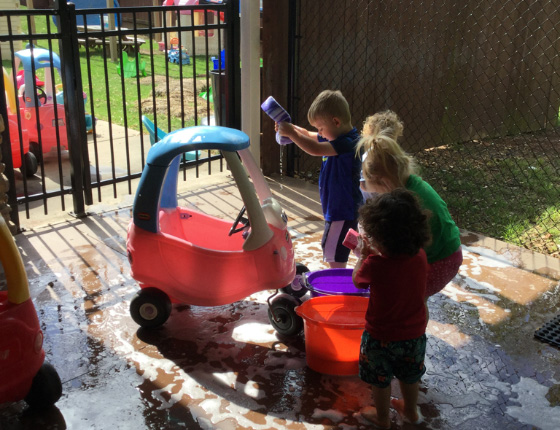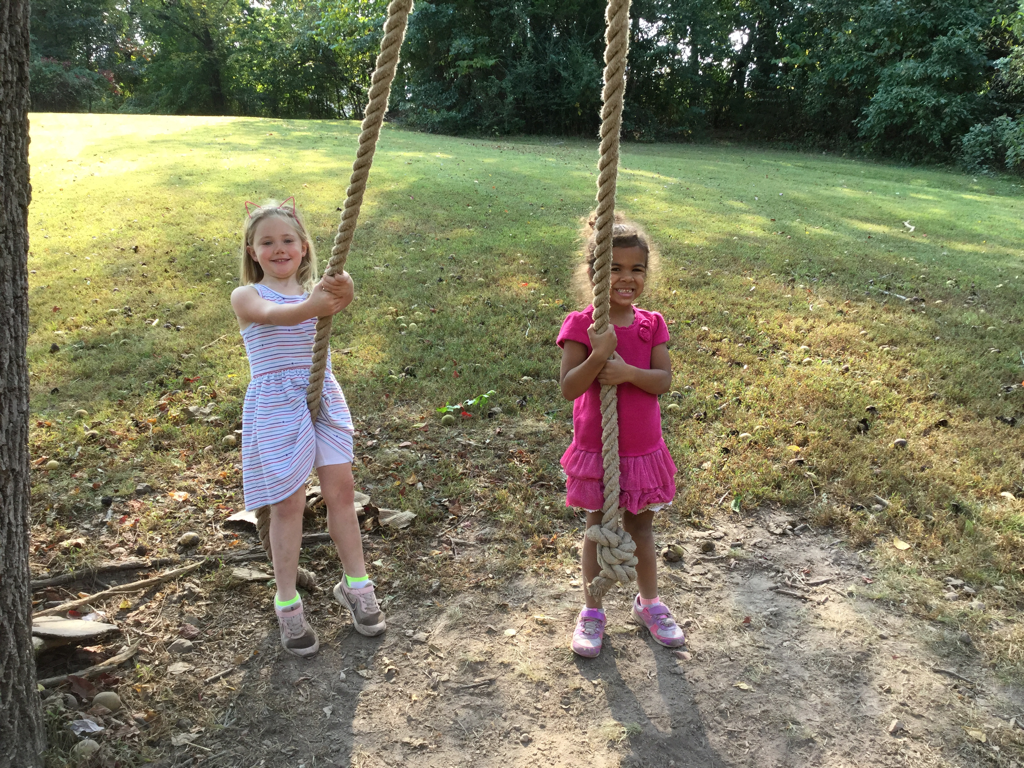 Rope Swings And More Make Exciting Outdoor Play
Children play outdoors and have a nature-based amusement park where the possibilities are endless. They have a patio and 2-3 acres of unfenced space perfect for sledding, swinging from vines, nature walks, and exploring trees with their classmates.
Exciting Enrichments Spark Their Interest
Your child spends time learning what they love with daily activities like Yoga, Spanish, Music, and Art. Enrichments are a part of tuition and support their learning and physical development as they grow.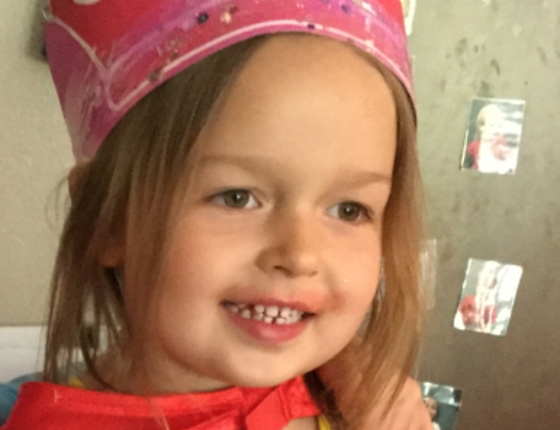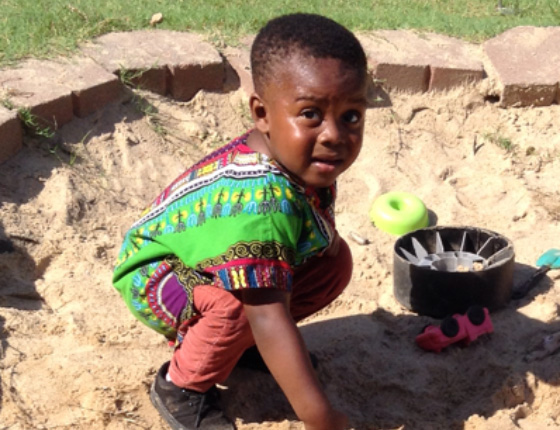 Stay Updated With The High-Tech Tadpoles© App
Parents stay in the know with a reliable communication app that allows teachers to send updates about their child's day. Receive cute pictures and videos as they eat, learn, and play with friends, and you never miss out!
Livestream Gives You More Insight Into Their Day
See your child move about with a convenient and secure live stream connection. Watch your child conquer their day in real-time, and never miss a moment to feel like you're right there with them as they hit their milestones.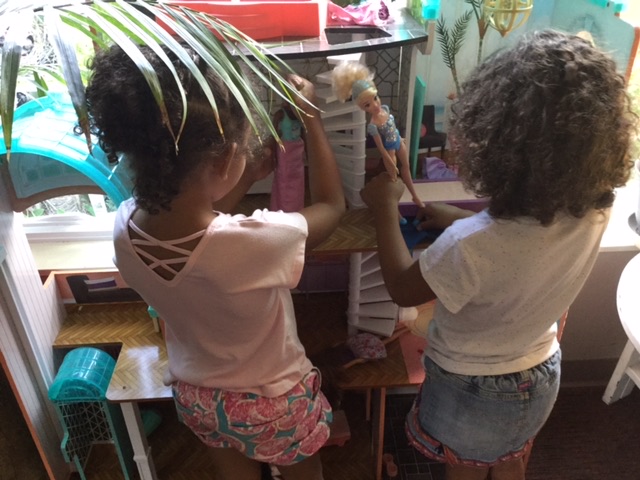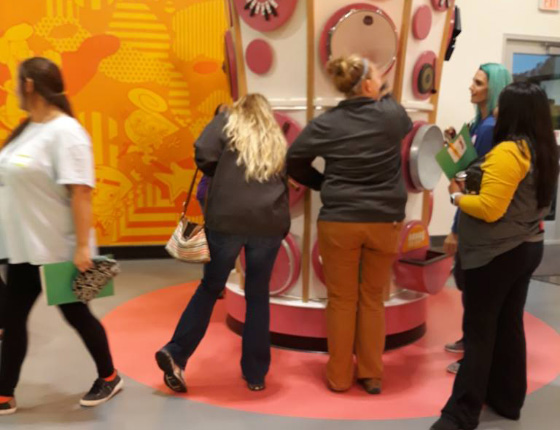 Field Trips Are Included For Year-Round Fun
Children go on exciting field trips like the fire station, water parks, museums, petting zoo, glass blowing, clay sculpting, the park, the pumpkin patch, and more. Parents can chaperone with their children, and transportation comes with tuition!
Transportation Is Provided For Both Field Trips
And The Afterschool Program!
Delicious And Nutritious Meals Keep Them Strong
Your child receives a healthy breakfast, lunch, and snack every day. Meals are in a nut-free environment and cater to your child's allergies or sensitivities. The State Food Program makes sure children have better quality and balanced meals.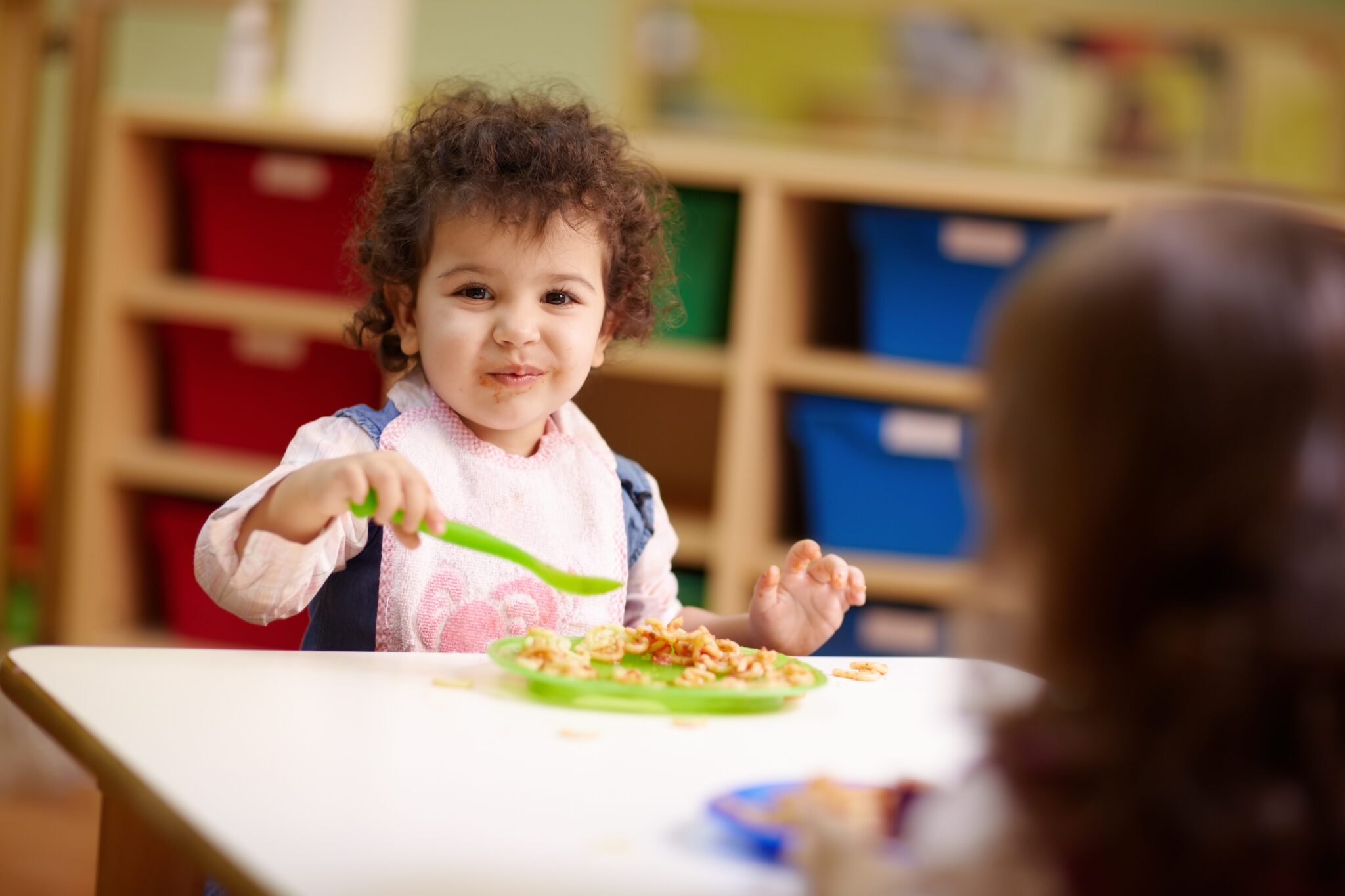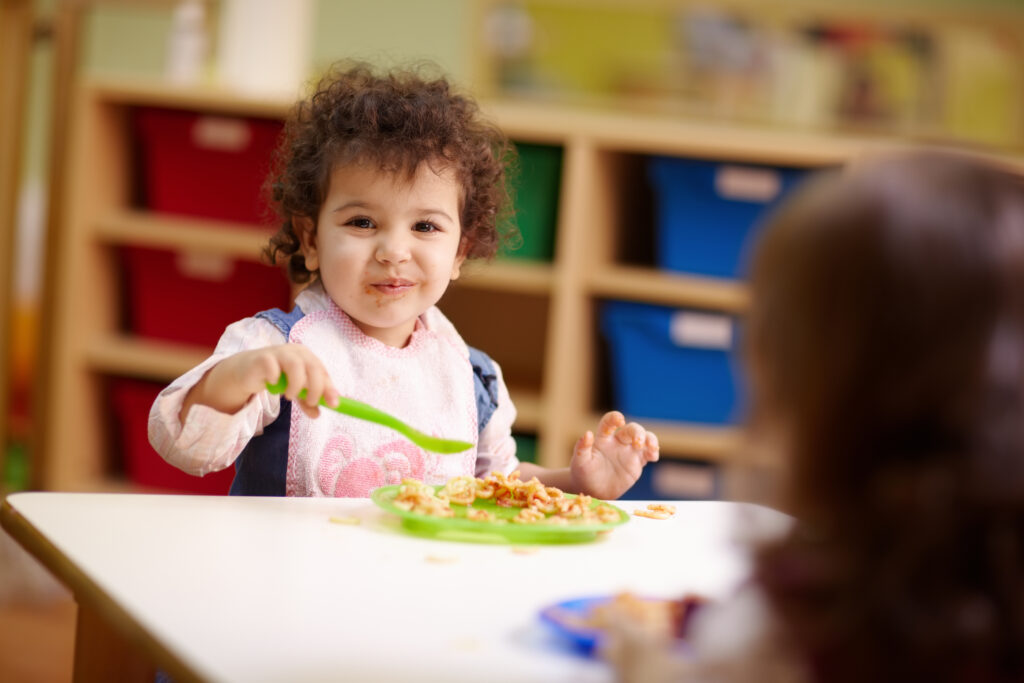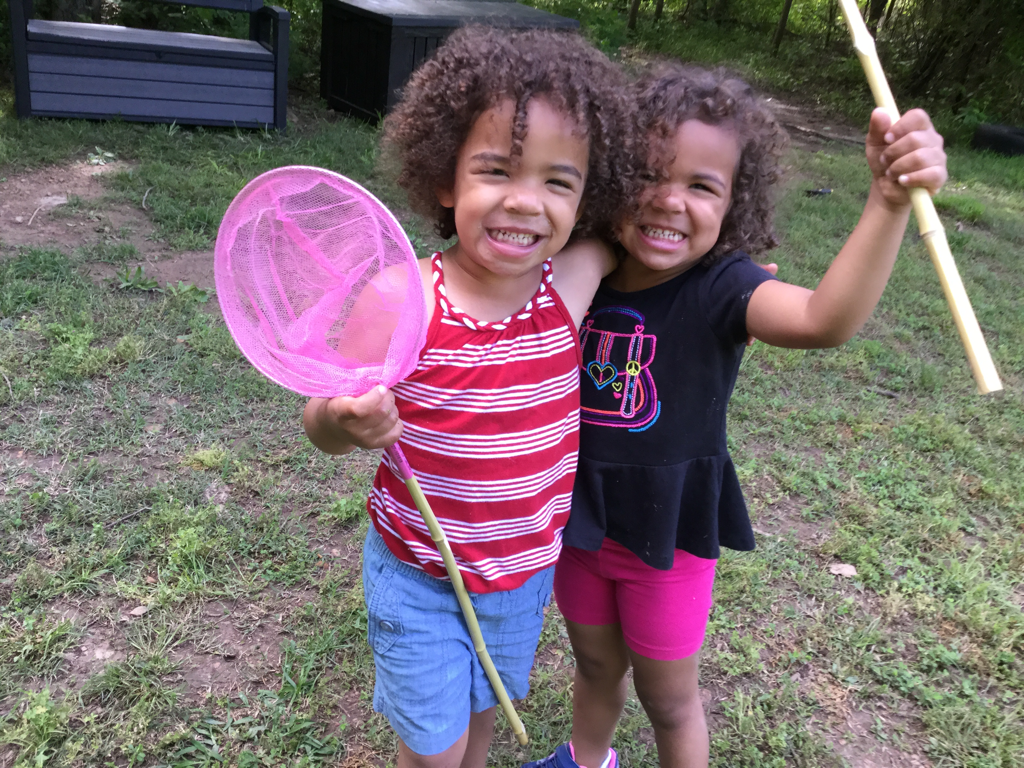 Your Child' School Family Is An Extended Family
A family-owned center with an authentic family-feel means your child always feels at home and comfortable. Have peace of mind knowing the care your child receives is up close and personal and full of nurturing and love.

Arkansas's Quality Rating System, Better Beginning, Rates Us Among The Best!
Hear What Parents Are Saying...
"I am very comfortable leaving her in their care"
We absolutely love this daycare. Our daughter was always by far the youngest in her group and we were very concerned that she will get ran over by the older kids. Her teachers were very aware and made sure that she didn't get left out. She loves her teachers and the other kids and so do we.
"The infant teachers are incredible!"We started at Kindergrove when my daughter was an infant. I thought I would have a hard time leaving her in someone else's care, but the infant teachers are incredible! We have loved every set of teachers she's had since, and am amazed at how much she grows and learns every year.
"We will recommend to family and friends"Very nice preschool my daughter loves her teachers! And we like the environment. We will recommend to family and friends.
"This is a fantastic growing preschool and daycare"My wife and I really enjoyed sending our girls to Kindergrove. The staff is kind but firm, and they bent over backwards to accomodate our children's specific needs. We liked the smaller classroom setting--it seemed to be less crowded and therefore less overwhelming.
"Couldn't be more in love with this place"Exceeds all standards and expectations on every level. Location. Facility. Staff. Nutrition. Curriculum. Education. Activities. Everything. Clean environment from the moment you walk in. Low turnover rate if any. Consistency. Ongoing training and development for staff.
"We absolutely
LOVE Kindergrove!"Both of our girls love going to school! Their teachers are wonderful, so loving and take the time to make sure their classes help the kids thrive! Wouldn't have them anywhere else!
"We have loved every year"My children have both been at Kindergrove from the time they were 4 months old. My son is finishing up his Pre-K year now and will be moving on to Kindergarten. We have loved every year, but have especially loved the older years where he has teachers trained in Project-Based Learning.
"My family truly loves this place"My daughter wasn't the best with meeting new people. But Ms. Nora and Ms. Donna were great with receiving her with open arms. I really couldn't thanked them enough. My family truly loves this place and appreciate all they do there.
"I truly love Kindergrove!"They have been wonderful from the beginning when my daughter was only ten weeks old. They're always accommodating, are conscientious of my and her dads concerns, and you can really tell the teachers are passionate about what they do. I'm sure we will fall in love with Melanie's future teachers as well!! Thank you all!
"I love hearing everything he learned through the day!"Absolutely love this facility and my 4yr olds teacher. Jameson comes home with a smile on his face and a mouth full of fun things to fill me in on. I love hearing everything he learned through the day!!! So glad we made the switch in preschools!!!
Kick-off your child's incredible
early learning journey