Where Nature And Care Go Hand-In-Hand
Personalized Lesson Plans And Plenty Of Play Develop Social-Emotional And School Skills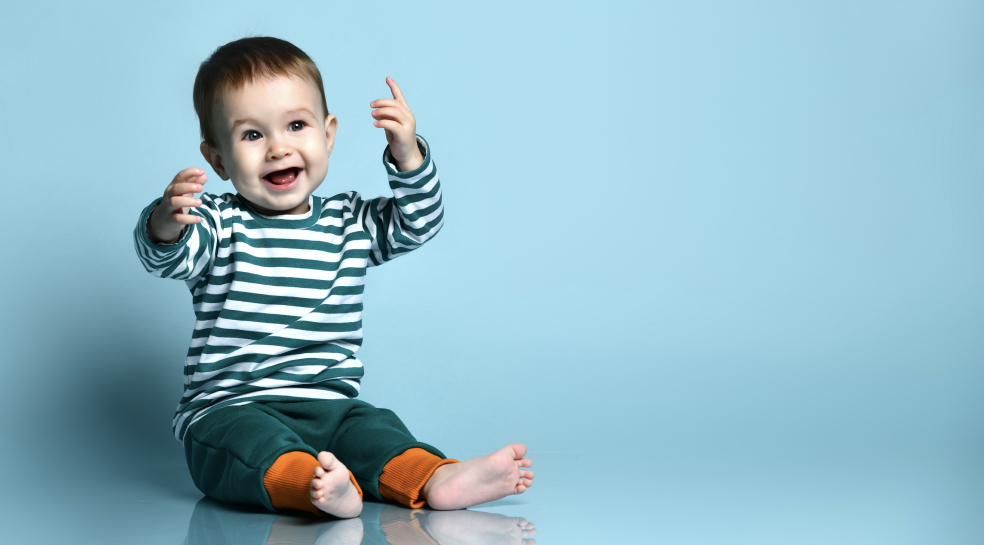 Where Nature And Care Go Hand-In-Hand
Personalized Lesson Plans And Plenty Of Play Develop Social-Emotional And School Skills
Toddler | 18 months - 3 years | Serving Rogers, AR
Nature-Rich Experiences And Natural Playscapes
Your growing toddler has tons of fun on a nature-based playscape that sparks their imagination and keeps them physically active. Time outside lets them play with their friends and connect with the natural elements around them.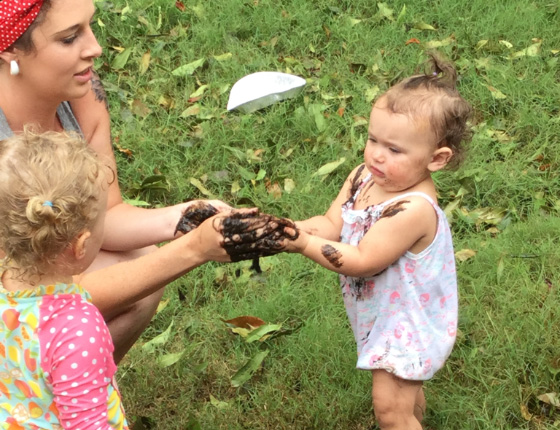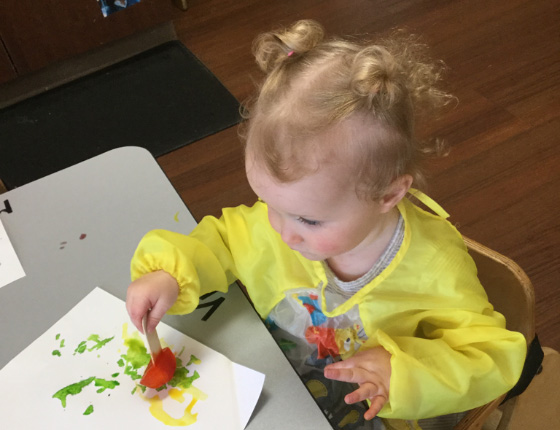 Child-Led And Individualized Learning That Prepares Them
Teachers use child-led learning to enhance education through exciting projects and activities. Your child gets to navigate and explore their learning path and receive the support they need through a plan tailored to them and on their level.
"Baby Doll Circle Time" Encourages Empathy
Caregivers lead young children and their baby dolls in fun, engaging activities that fall into the categories of Peek-a-boo, Body Parts, Booboos, I Love You Rituals, Stop and Go, and Emotions. These activities promote the secure attachment that is vital to children's lifelong success.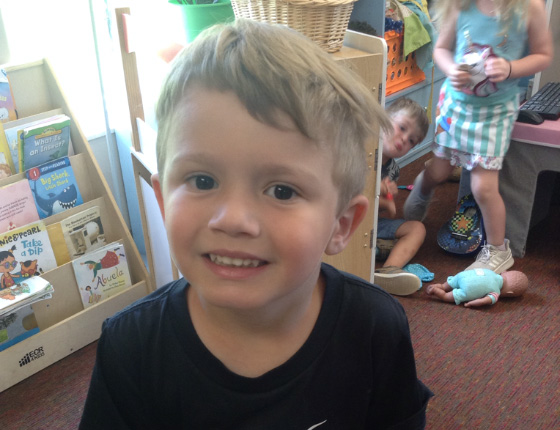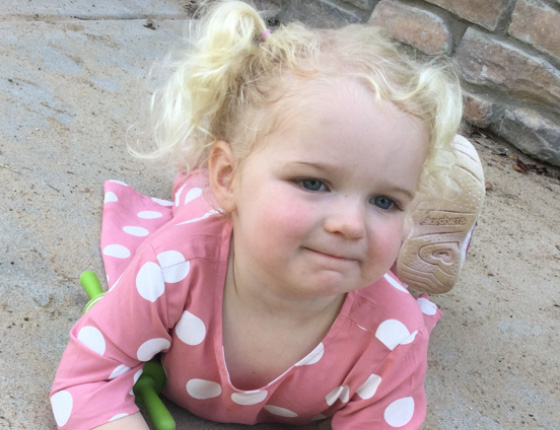 The State-Recommended "Adventures For Toddlers"
Children learn from the Adventures For Toddlers© curriculum, which focuses on enhancing their language through stories, interaction with their classmates, and playing. They learn through a blend of materials, songs, and teacher-led instruction.
Dedicated And Trusted Teachers Pave The Way
Passionate and qualified teachers guide your child's learning, and they love what they do. They enjoy using creativity to bring out the best in your child and prepare them to excel within the classroom across subject areas.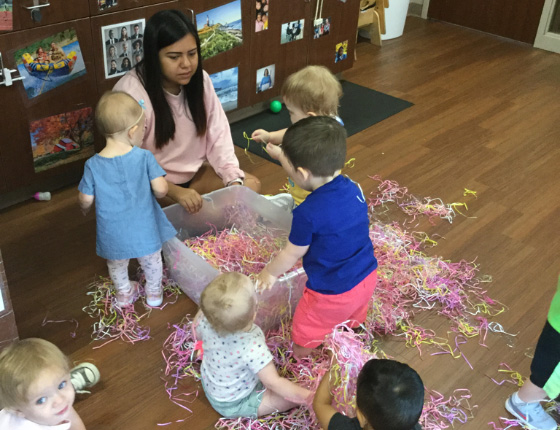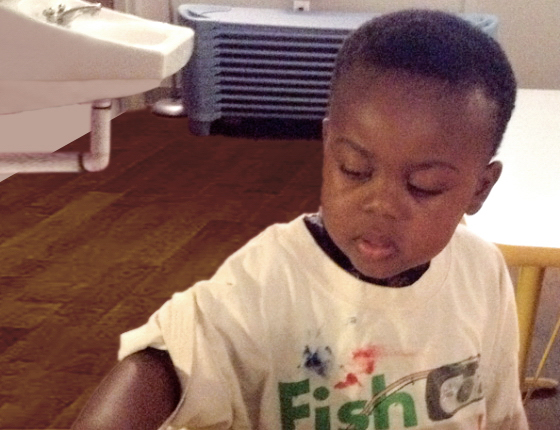 Yoga, Spanish, And Arts And Crafts Every Day
Your child participates in exciting activities like Yoga, Spanish, and Arts and Crafts every day. They maintain physical activity, strengthen their learning, and develop their interests and artistic abilities with their friends and individually.
Two-Way Communication With The Tadpoles© App
Take a peek inside of your toddler's day with a communication app that allows you to receive adorable pictures and videos directly to your phone. Never miss a magical moment as your child eats, sleeps, plays, and learns.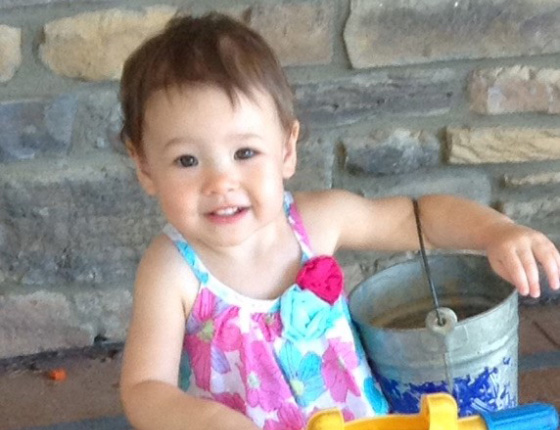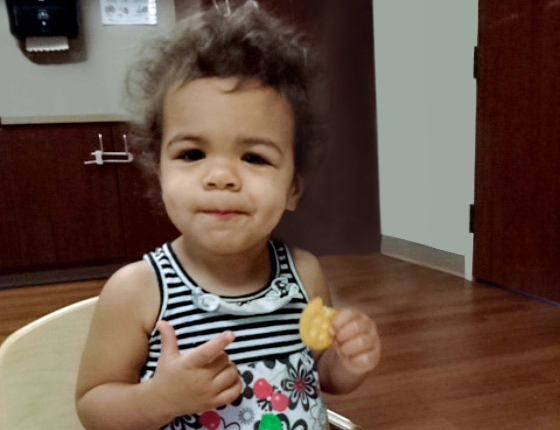 Yummy And Healthy Meals Provided Daily
Your child has delicious, nutritious meals that they love each day. Meals are in a nut-free environment, and consider any sensitivities or allergies your child may have. Never worry about them staying fueled and happy.
Watch Precious Moments By Livestream Video
Secure livestream video access brings you peace of mind throughout the day as you see your child move about with their friends, learn, laugh, and play. See them in action directly from your phone and keep your big smile.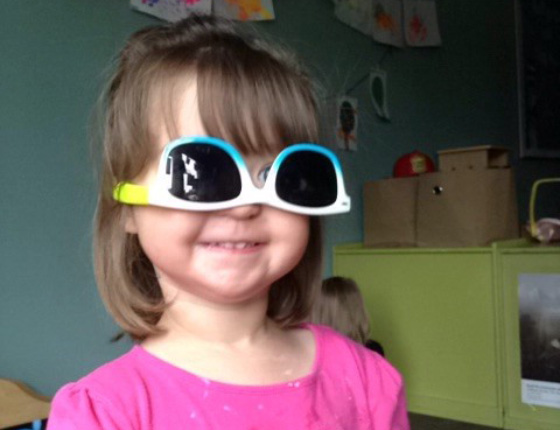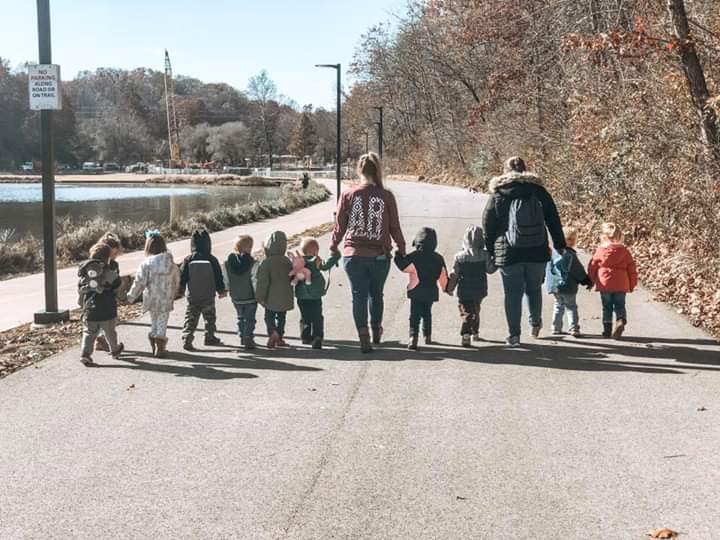 Solid Care That Puts Your Family First
Your child always feels welcomed and safe with a family-owned environment full of life. A family-feel means they receive the same nurture and care as at home, and you feel good about the care they receive with trusted staff.

Arkansas's Quality Rating System, Better Beginning, Rates Us Among The Best!
Hear What Parents Are Saying...
"I am very comfortable leaving her in their care"
We absolutely love this daycare. Our daughter was always by far the youngest in her group and we were very concerned that she will get ran over by the older kids. Her teachers were very aware and made sure that she didn't get left out. She loves her teachers and the other kids and so do we.
"The infant teachers are incredible!"We started at Kindergrove when my daughter was an infant. I thought I would have a hard time leaving her in someone else's care, but the infant teachers are incredible! We have loved every set of teachers she's had since, and am amazed at how much she grows and learns every year.
"We will recommend to family and friends"Very nice preschool my daughter loves her teachers! And we like the environment. We will recommend to family and friends.
"This is a fantastic growing preschool and daycare"My wife and I really enjoyed sending our girls to Kindergrove. The staff is kind but firm, and they bent over backwards to accomodate our children's specific needs. We liked the smaller classroom setting--it seemed to be less crowded and therefore less overwhelming.
"Couldn't be more in love with this place"Exceeds all standards and expectations on every level. Location. Facility. Staff. Nutrition. Curriculum. Education. Activities. Everything. Clean environment from the moment you walk in. Low turnover rate if any. Consistency. Ongoing training and development for staff.
"We absolutely
LOVE Kindergrove!"Both of our girls love going to school! Their teachers are wonderful, so loving and take the time to make sure their classes help the kids thrive! Wouldn't have them anywhere else!
"We have loved every year"My children have both been at Kindergrove from the time they were 4 months old. My son is finishing up his Pre-K year now and will be moving on to Kindergarten. We have loved every year, but have especially loved the older years where he has teachers trained in Project-Based Learning.
"My family truly loves this place"My daughter wasn't the best with meeting new people. But Ms. Nora and Ms. Donna were great with receiving her with open arms. I really couldn't thanked them enough. My family truly loves this place and appreciate all they do there.
"I truly love Kindergrove!"They have been wonderful from the beginning when my daughter was only ten weeks old. They're always accommodating, are conscientious of my and her dads concerns, and you can really tell the teachers are passionate about what they do. I'm sure we will fall in love with Melanie's future teachers as well!! Thank you all!
"I love hearing everything he learned through the day!"Absolutely love this facility and my 4yr olds teacher. Jameson comes home with a smile on his face and a mouth full of fun things to fill me in on. I love hearing everything he learned through the day!!! So glad we made the switch in preschools!!!
Kick-off your child's incredible
early learning journey